Welcome

Welcome to the website for Eve Online's Freelancer Union [FUN] Corporation.
Looking for a new Corp? Vigilante to Miner/Bounty Hunter to Hauler/Destroyer to Producer/Veteran to Novice, anything goes in FUN, with the single exception of piracy/scamming, which we simply don't do. You will never be required to join any operation, ever.
We value the freelancer ideals that the Freelancer Union corp was founded on, and our members are free to operate where and as they please, within the very basic constraints of the piracy rules and any standings that we have set.
Sound like the kind of group you would like to join? Contact Filz, Titus Wolf or Opieus for recruitment info, or join channel "FUN Recruiting" in-game to chat to whoever is on.
Getting Access

Guests only have restricted access to these forums.
Due to the high amount of spammers trying to abuse these forums you are only able to post if you are registered and have been approved.
If registering you will be asked for your eve-online api information. This is so we can see who you represent in game and assign you the most appropriate access level to our forums.
Corp/Alliance Rules and Regs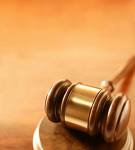 FUN rules and regs
As a freelancer alliance/corp, we really don't have many rules and regulations as such. You are free to do as you please within some very basic guidelines, and you will not be required to join any corp ops, although you may well find it beneficial to do so...
The rules as they stand, are as follows:
No Scamming.
No high sec piracy... that means no gate camping, no belt to belt hunting of miners, no popping haulers just because you can, etc, etc.
Help if you can... if someone in the corp needs something that you produce, or that you have lying around, cut them some slack and don't go gouging them on price.
Help if you can... if someone is in trouble, and you are nearby, help them if you can. Nobody is forced to do any particular thing in FUN, but we like to think that people will help their corp mates if they can.
Use the forums... that doesn't mean you have to post on them (or even read them) every day, but means that as a member of FUN you should at least be taking an interest in what is going on.
That's pretty much it. If people want to PvP, then we have our base in 0.0 and can kill as they please (subject to our standings).
Recent Posts
Invasion Tournament Series
[Dev Blog]
CCP
August 23, 2019, 05:18:51 pm
Monthly Security Report - July 2019
[Dev Blog]
CCP
August 23, 2019, 05:18:51 pm
Monthly Economic Report - July 2019
[Dev Blog]
CCP
August 23, 2019, 05:18:51 pm
Patch Notes For August 2019 Release
[Patch Notes]
CCP
August 22, 2019, 09:17:08 pm
GM Week – Item Description Contest!
[Dev Blog]
CCP
August 22, 2019, 06:49:56 am
EVE Invasion World Tour: Round Five – Fanfest Home
[Dev Blog]
CCP
August 22, 2019, 06:49:56 am
Patch Notes For August 2019 Release
[Patch Notes]
CCP
August 20, 2019, 10:51:58 pm
Vote Today – Help Us Name Our Meeting Rooms!
[Dev Blog]
CCP
August 20, 2019, 10:51:56 pm
GM Week - EVE Vegas T-Shirt Design Contest!
[Dev Blog]
CCP
August 19, 2019, 05:50:39 pm
GM Week Returns! – August 19th - 23rd!
[Dev Blog]
CCP
August 16, 2019, 06:34:35 pm
The New Eden Cook-Off
[Dev Blog]
CCP
August 16, 2019, 06:34:35 pm
Patch Notes For August 2019 Release
[Patch Notes]
CCP
August 15, 2019, 03:15:44 pm
EVE Aether Wars: Phase Two – Join The Fight!
[Dev Blog]
CCP
August 15, 2019, 03:15:44 pm
Patch Notes For August 2019 Release
[Patch Notes]
CCP
August 14, 2019, 08:05:56 pm
EVE Aether Wars: Phase Two – Join The Fight!
[Dev Blog]
CCP
August 14, 2019, 08:05:54 pm